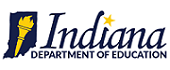 - Helped with modifications to a Educational Grant Application to meet Federal Grant deadlines.

- Assisted with transforming an application from an inflexible and unscalable solution to a modular, performant and scalable solution.

- Migrated an existing application from a legacy code base to a modernized architecture and code base.